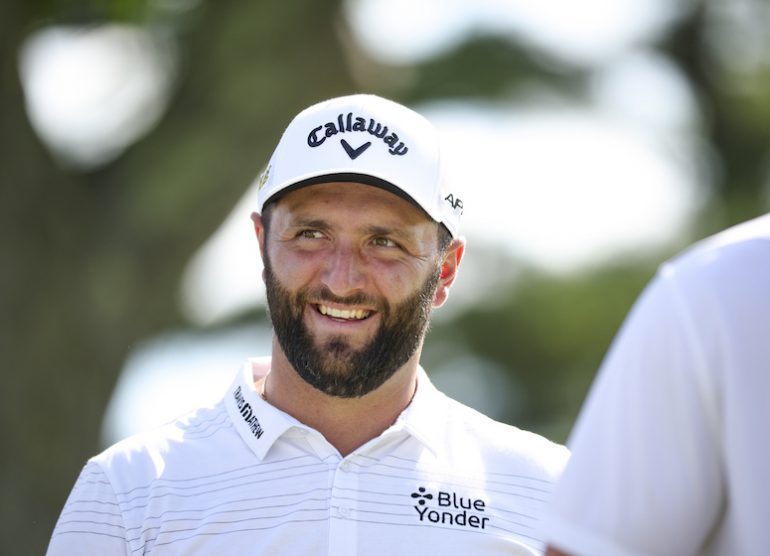 At the press conference for the first tournament of the year, Jon Rahm made some very interesting statements about the LIV players, the upcoming Masters and the European Ryder Cup roster. Selected parts.
Basque world number 5 Jon Rahm He made his first appearance of the year in the press room on Wednesday. The first in a long series.
When first asked about Augusta National's decision to allow players from the Saudi-backed rebel league LIV to play in the Masters if they qualify, the Spaniard revealed that he would love to attend the Champions dinner on the Tuesday before the first Major tournament of the season. .
Might be a little nervous

Jon Rahm at the Champions dinner in Augusta
It's still about LIV players, but this time about Europe's future selection. RyderCupFormer world number 1 who was part of the winning team in 2018 National Golf but also largely dominated by a formidable American team Whistling Straits It called for a joint decision on the participation of LIV players in 2021.
I don't think it would make sense for one team to allow LIV players and the other not.
British Captain luke donald He had previously admitted to being in the dark until a court determined whether he had made a decision. DP World Tour It may or may not ban players from LIV.
Room for teenagers?
While Rahm acknowledged that the arrival of a second child in 2022 has rendered him unable to focus on the "chaos" currently rocking the golf world, "hard choices" will have to be made, he said.
"What am I hoping for? I hope Europe wins. That's more or less. Listen, there are people who will have to make hard choices, right? It's out of my domain. I hope America's PGA andEuropean tour will decide together. I don't think it would make sense for one team to allow LIV players and the other not. »
Behind Rahm's words is a desire for rejuvenation, which the Spaniard believes is necessary.
"If they decide not to let them, I think it will give a lot of great young players an opportunity to be on the European side and give them a chance. We saw a younger American team in the last Ryder Cup and they did what they did. So I hope they're watching the Ryder Cup and promoting their idols." Growing up seeing them achieve that, these young guys will feel "empowered" and that will give the team some energy. We will have to appear there to win."
© James Gilbert/USGA/US OPEN