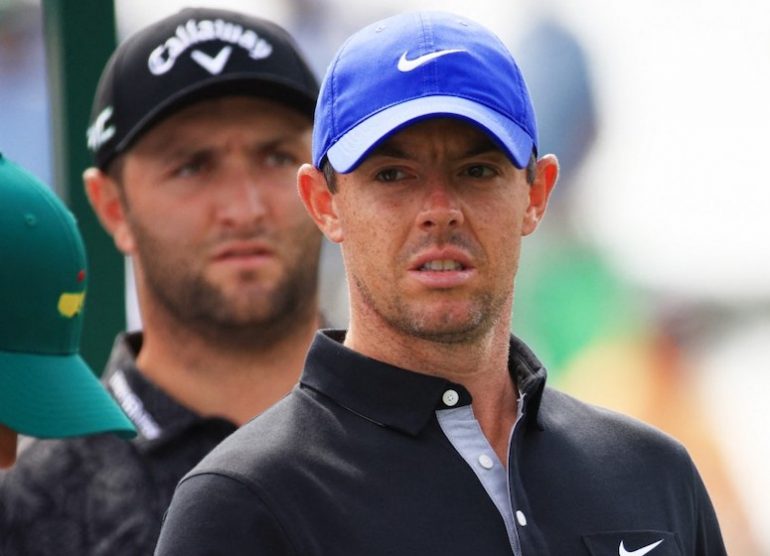 The significant difference between the world points given between the PGA Tour tournament held in Georgia and the DP World Tour final, in which 7 players from the world's top 25 participated, surprised players and observers.
The new world points calculation system is still under development. That, in a way, explains why the number of world points again this week isn't "fair". Rory McIlroy.
At a press conference on Tuesday, the Northern Irishman was questioned about everything. released the Australian Greg Norman He wants to see her leave LIV in hopes of starting discussions.
"I think Greg has to go for things to work out. He has to leave the stage so that adult discussions can take place." A new spade in the direction of his best foe, after he was launched after his victory in Canada and sent during his return to the No. 1 place in the world!
About the world ranking, Rory McIlroy was asked about the points distribution between the two most important tournaments of the week.
There is something wrong with the system as for most observers it is the winner of the tournament. PGA Tour, RSM Classic While the world's best players have neglected to score 37 points in Georgia, there are only 21.8 points left in the final game. DP World Tour in Dubai, where 7 players from the world's top 25 teams take part.
It's a much fairer system. It is mathematical, not subjective like the previous system.

Rory McIlroy
French Romain Langasque he himself mocked about this "anomaly".
The new WGR is beautiful 😂😂😂 https://t.co/GXgWqlMRTZ

– Romain Langasque (@Lancaisse) 15 November 2022
a mathematical algorithm
However, Rory McIlroy believes this system is currently the fairest. Briton points out that 94 more players are competing on the PGA Tour this week.
"You have two very different fields, here you have a field of 50 people, here you have a field of 144 people"said McIlroy as he chased his fourth DP World Tour Ranking title this week.
"So the reason there's only 21 points here and 37 points in RSM is because on the PGA Tour the winner beats the other 143 players and you have to be better than 49 players to win here. It's a much fairer system. It's mathematical, not subjective like the previous system."
Aware of the bewilderment caused by this inconsistency, Rory explains that it will take time for things to settle down and look more balanced.
"I think this is the fairest system you can find right now. A lot of work went into this, five years of algorithms and analytics were loaded into the system, so it doesn't seem like it changed overnight, but I think it will take some time. Based on two years of history, it will take another 18 months for it to be truly relevant. »
The world ranking was changed at the beginning of August 2022, and we have dedicated an article summarizing the changes in the calculation system. A total of 23 circuits are currently eligible for World Ranking points.
Photo © STUART FRANKLIN / GETTY IMAGES EUROPE / via AFP Getty Images